Dental
staffing
made easy.
Never lose a day of production. Teero connects your practice with top professionals for all of your temp and permanent staffing needs.
Already a member? Log in here.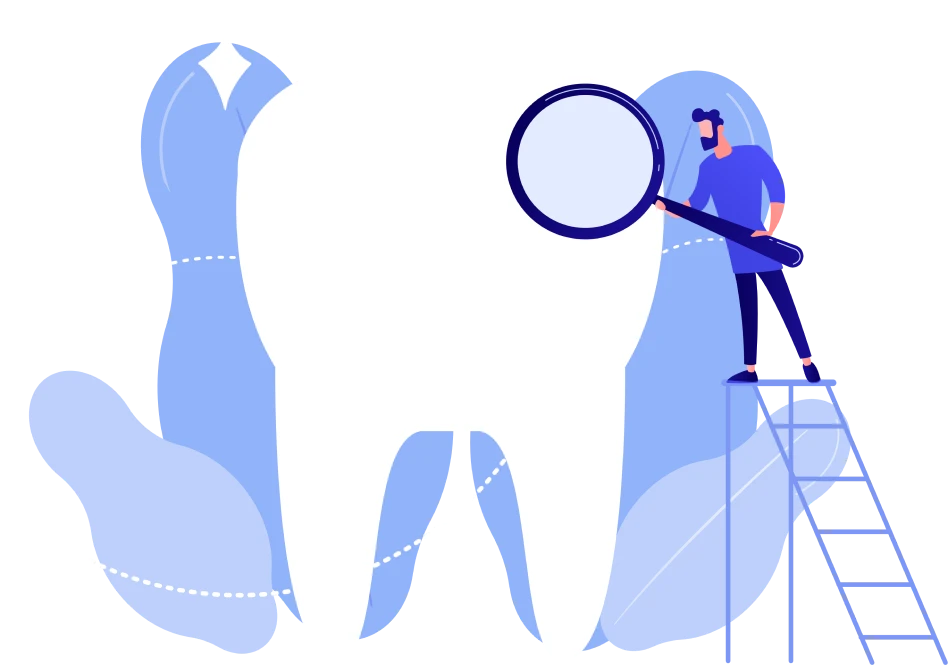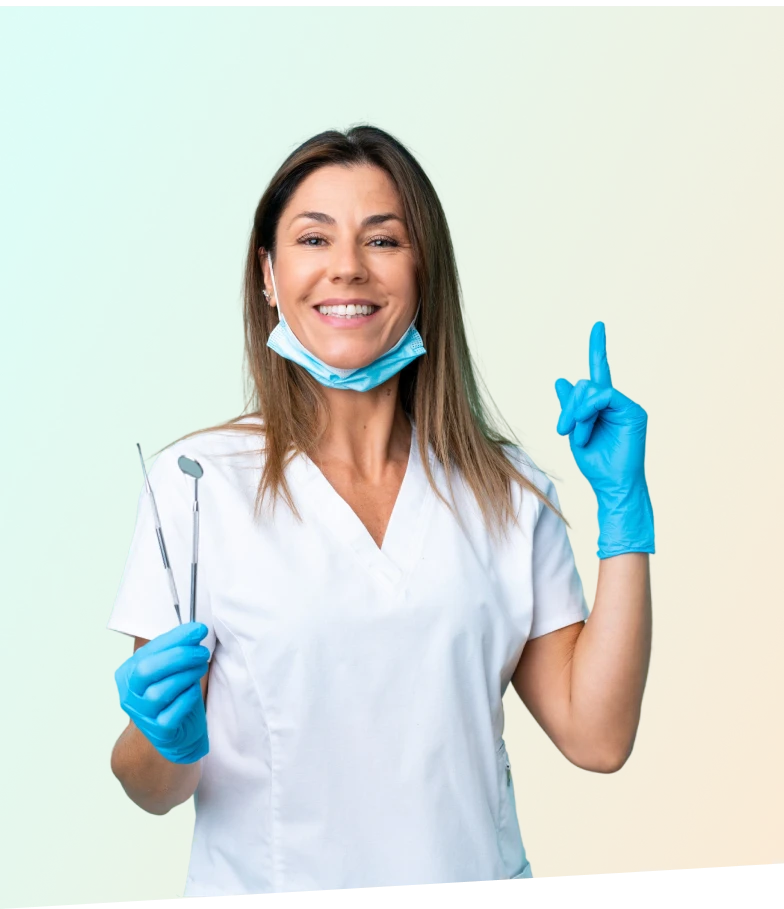 The best dental
professionals
At Teero Dental, we've created a rigorous vetting process to ensure that you always have access to the best professionals in the industry. Our 2-way rating system also ensures that only the best professionals and practices stay on the platform.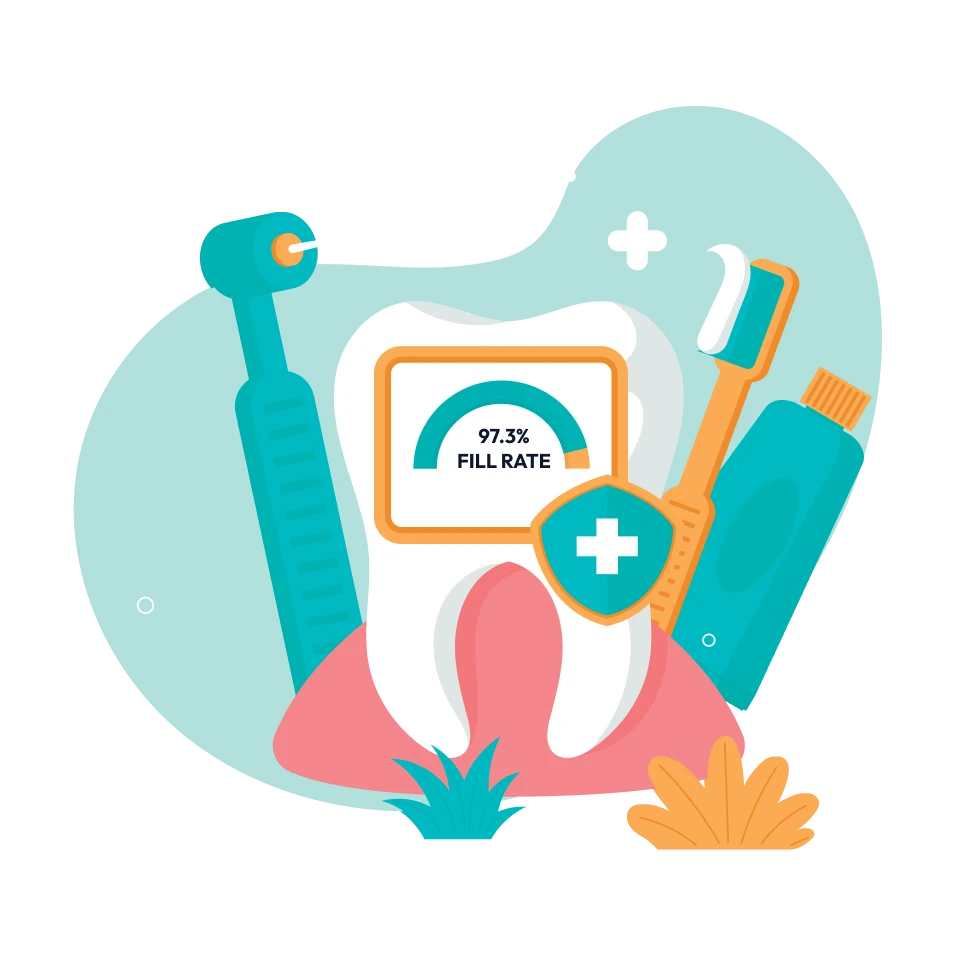 Reliability you
can count on
With Teero Dental, you can rest assured that you'll always have the coverage you need. Our platform boasts one of the highest fill rates in the industry, meaning that you'll never have to worry about unfilled shifts or lost revenue.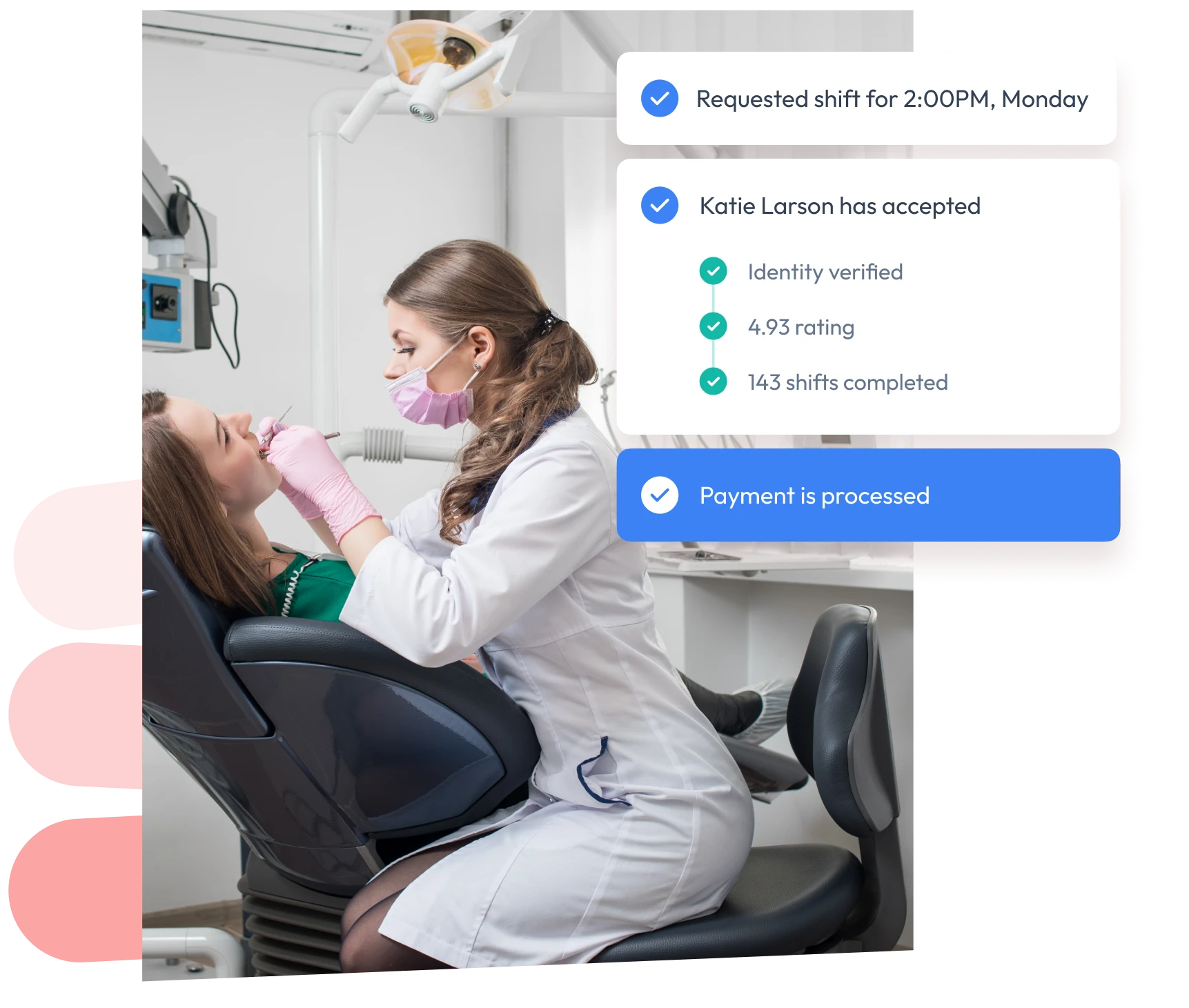 Ease-to-Use
platform
Our platform simplifies staffing with on-demand booking, real-time chat, auto-payments, and a dedicated support team.
You'll love how efficient it is.
Don't settle for Traditional Staffing Agencies
Traditional Staffing Agencies
Manual processes, time-consuming, prone to errors
Limited or no vetting
Inconsistent fill rates
Hidden fees and markups
Limited or no support
Teero Dental
App-based platform, on-demand booking, real-time communication, automatic payments
Rigorous vetting, 2-way rating system
High fill rates, consistent access to professionals
Affordable, transparent fees
Dedicated service team
Frequently Asked Questions